CRB introduces its newest Horizons report,
exploring the life science industry in 2023 and beyond.
Our Horizons: Life Sciences report is built on the insights of more than 500 industry leaders and explores an industry that is investing in novel research, pushing the boundaries of long-established comfort zones, and making steady progress toward an advanced standard of care for critically ill patients.
Take a peek inside the report below.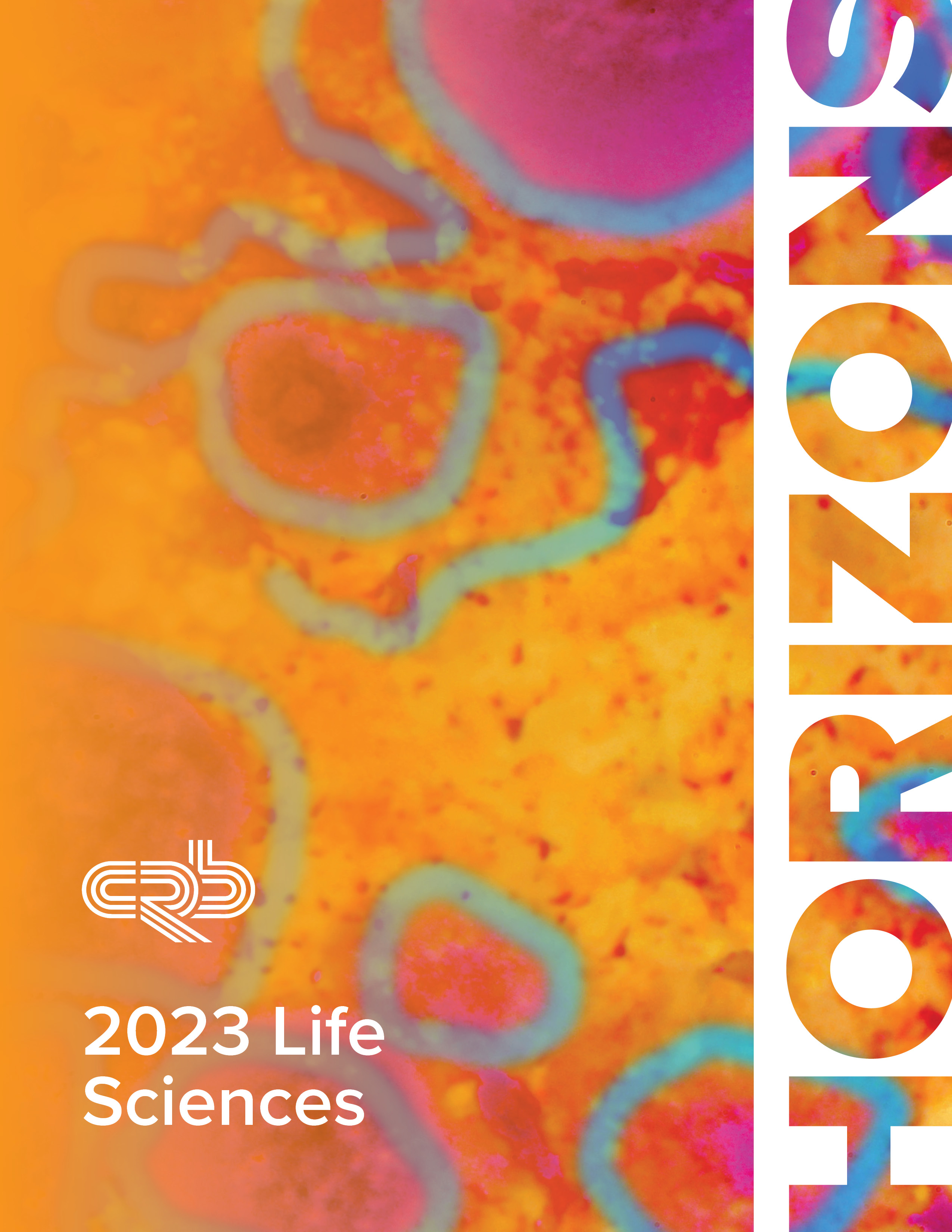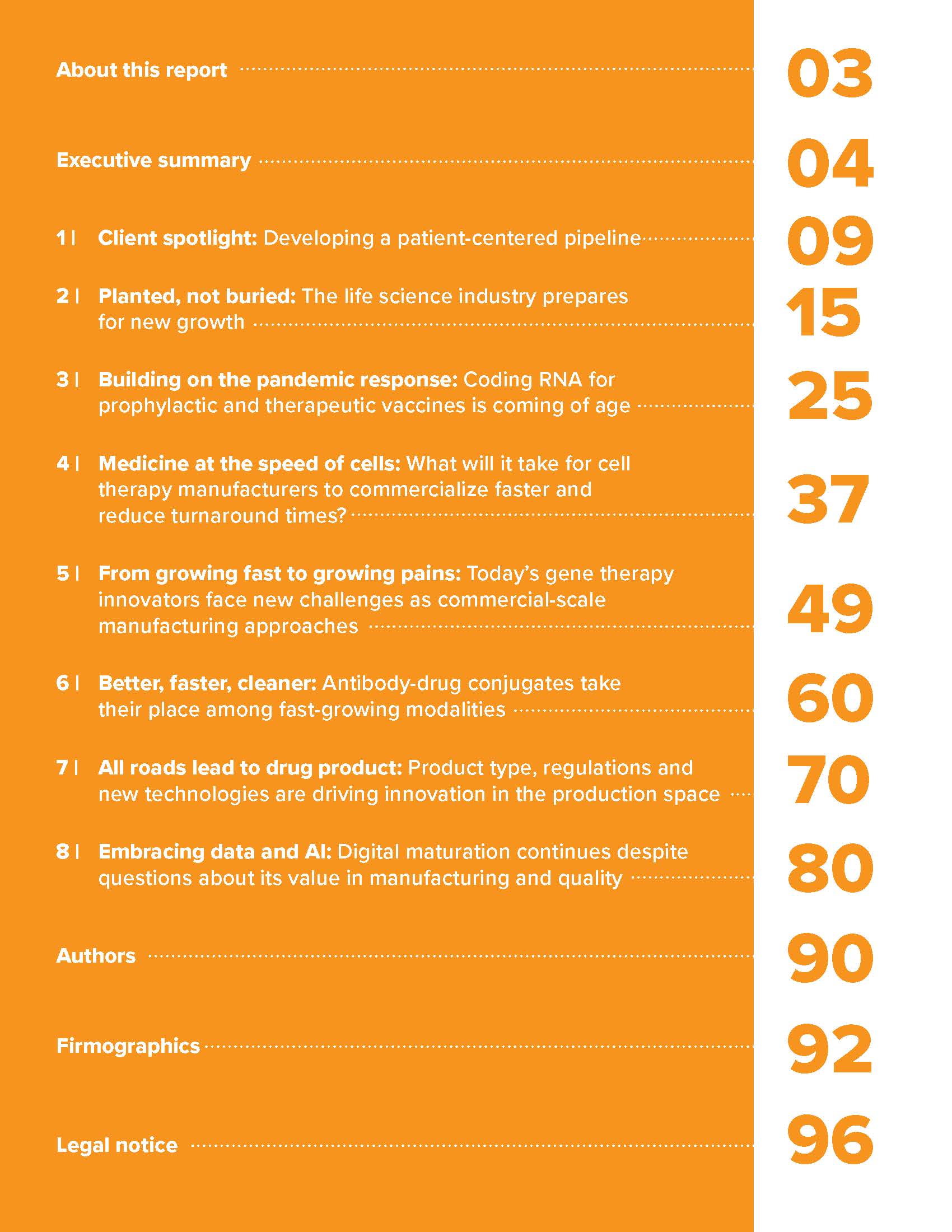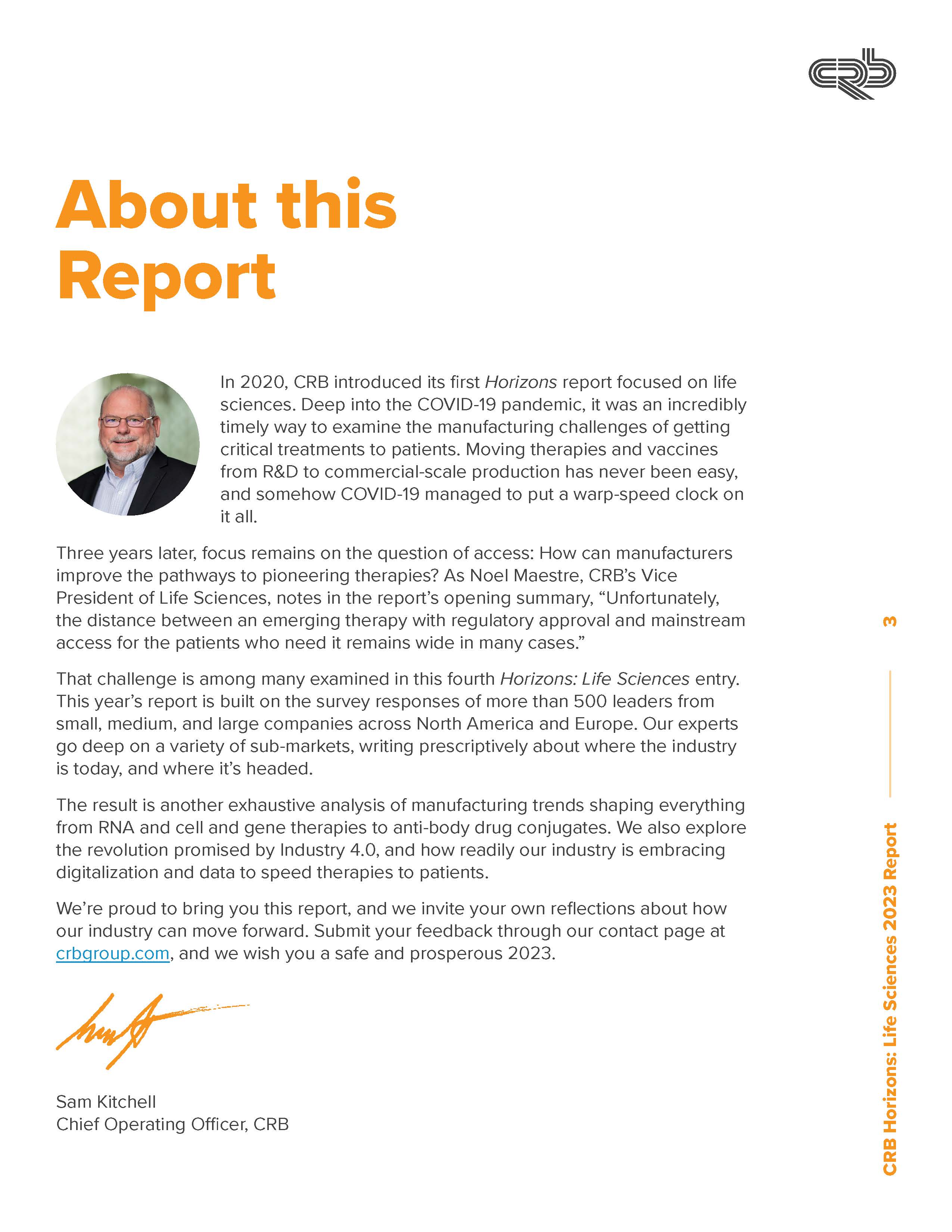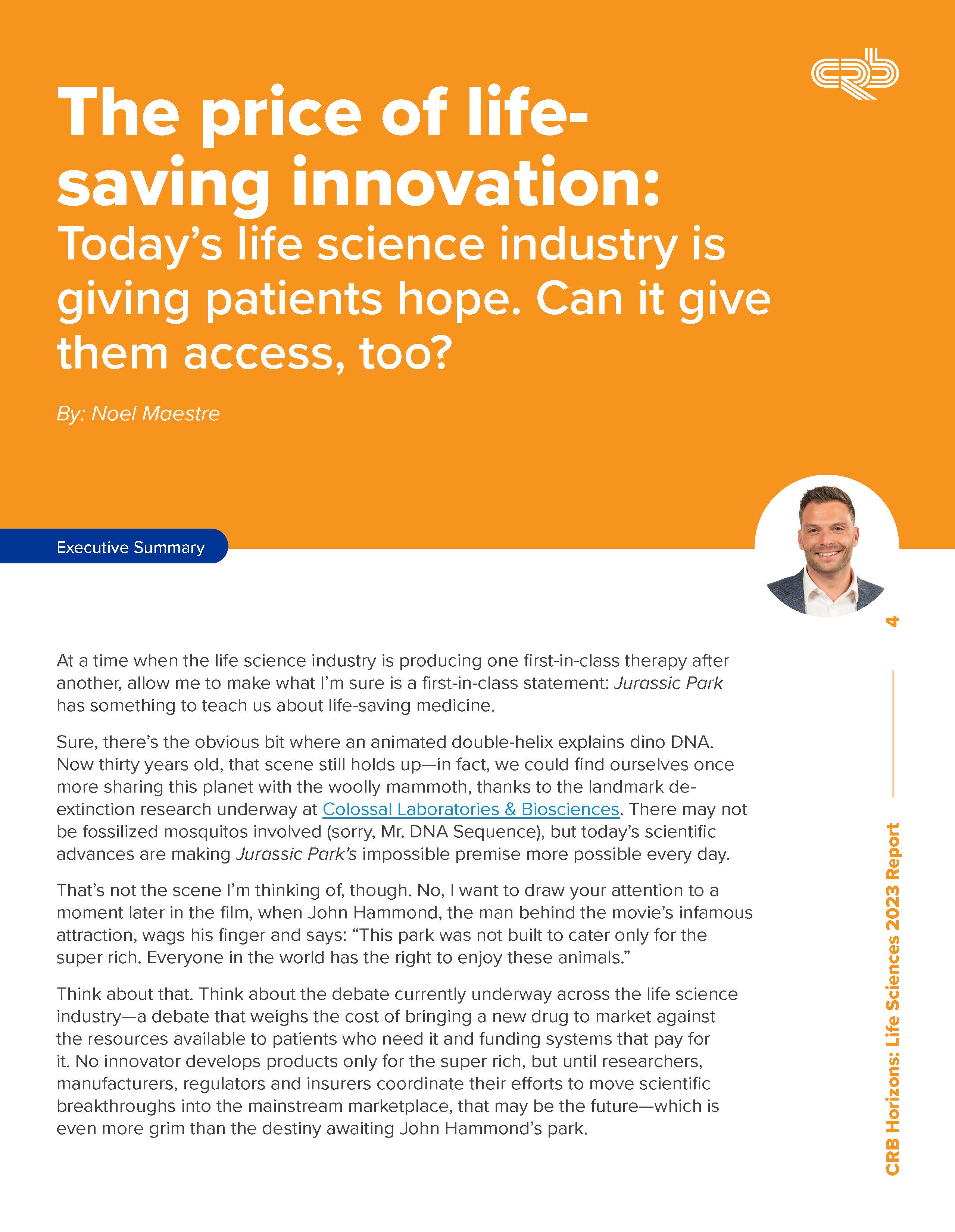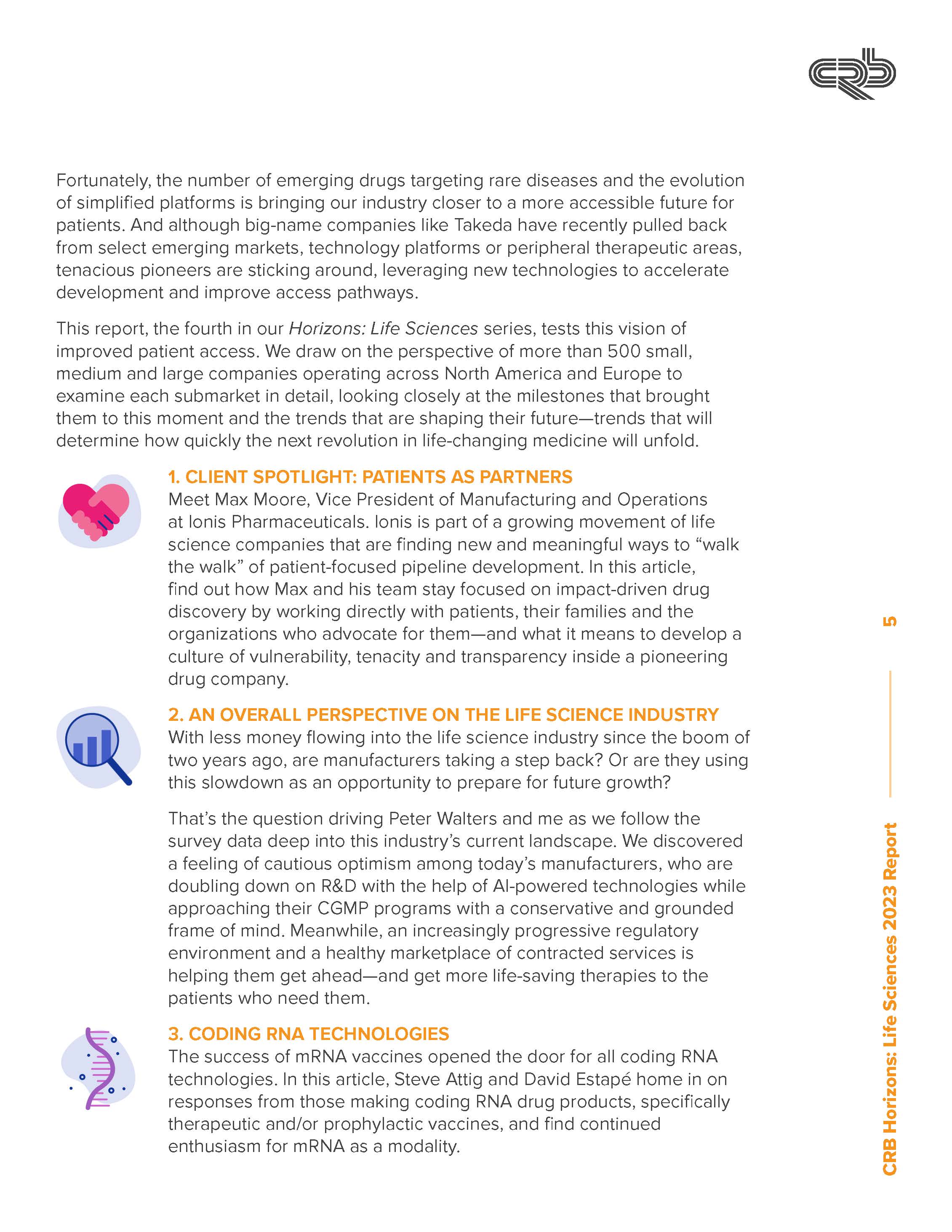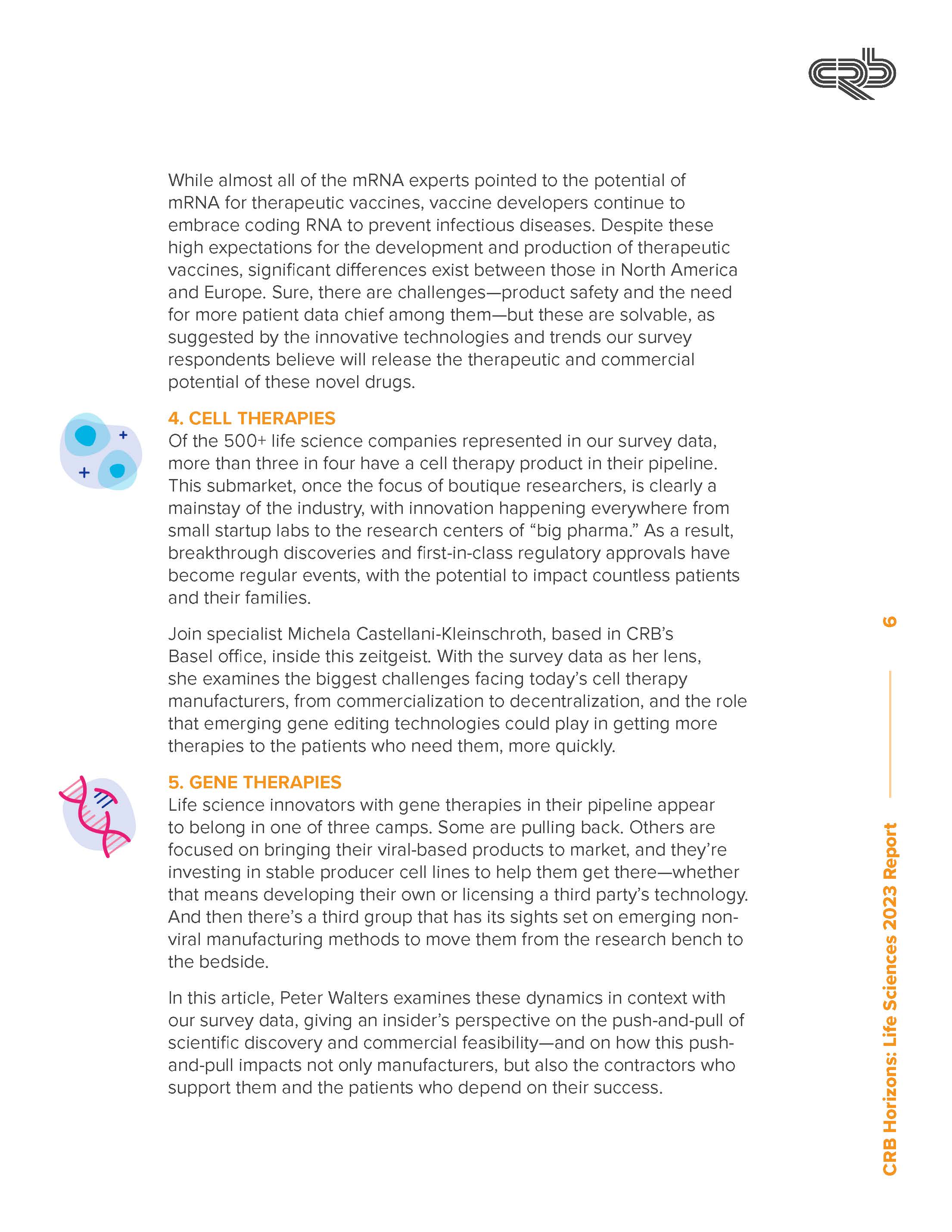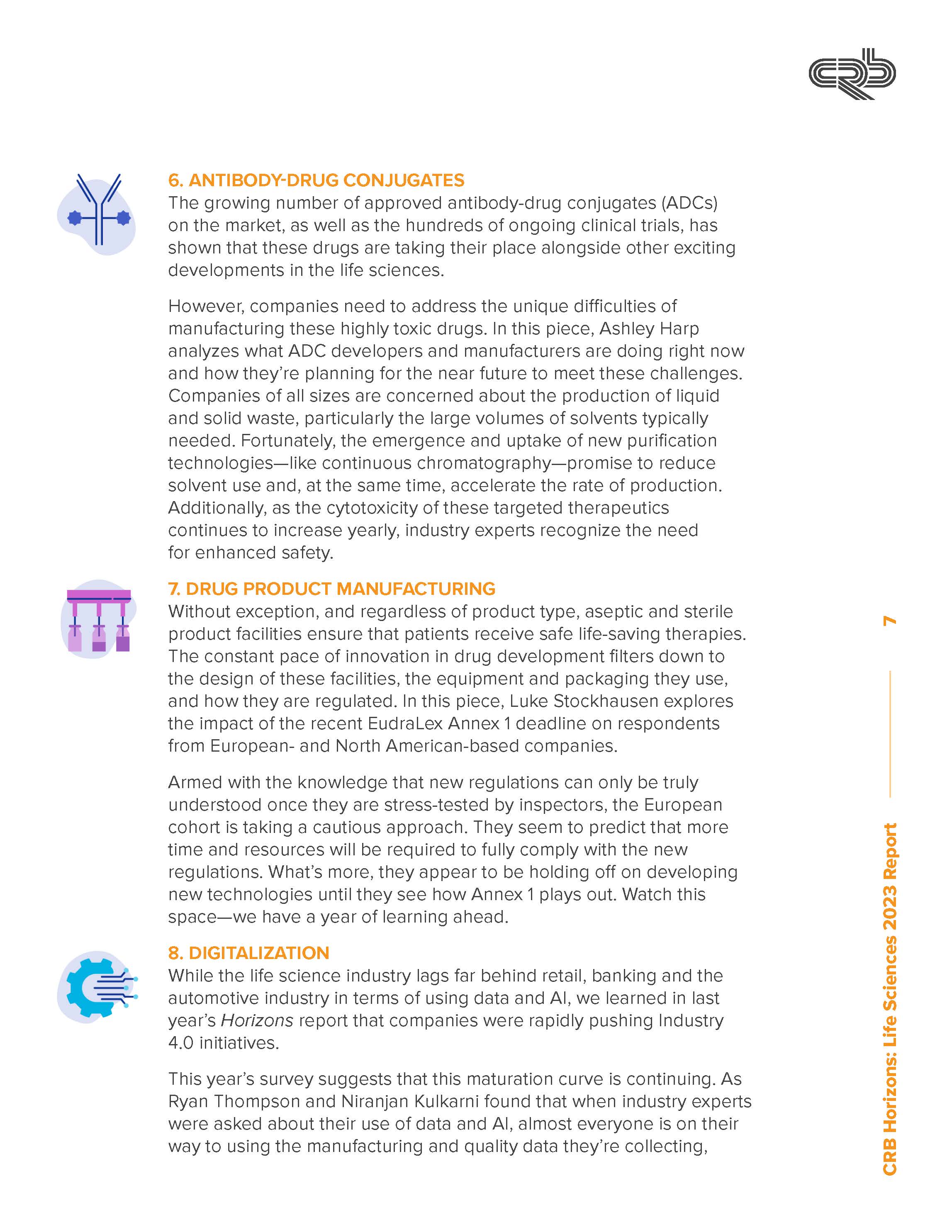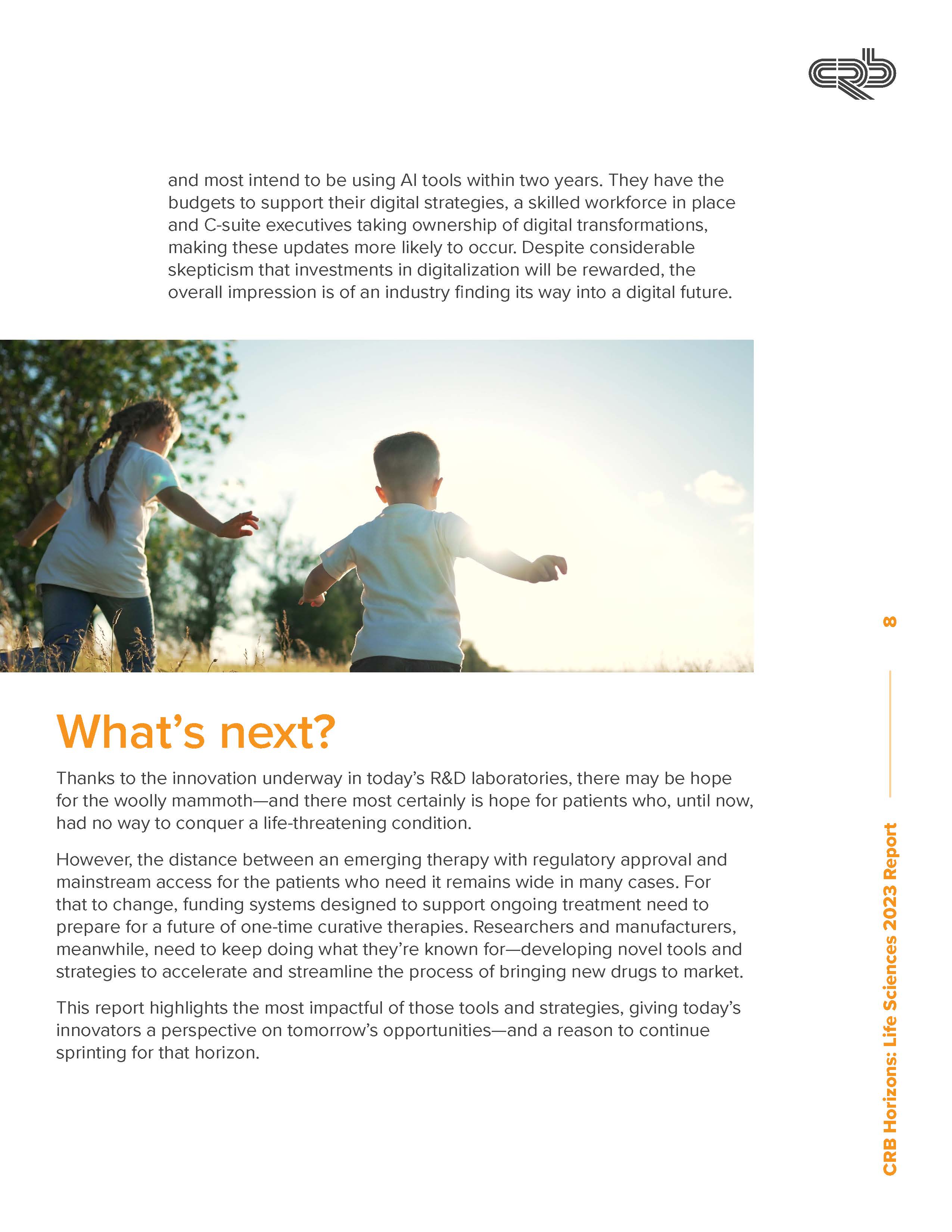 What to Expect in the Report
This report, the fourth in our Horizons: Life Sciences series, tests this vision of improved patient access. We draw on the perspective of more than 500 small, medium and large companies operating across North America and Europe to examine each sub-market in detail, looking closely at the milestones that brought them to this moment and the trends that are shaping their future—trends that will determine how quickly the next revolution in life-changing medicine will unfold.
Table of Contents
Executive summary: The price of lifesaving
innovation
Client spotlight: Developing a patient-centered pipeline
Planted, not buried: The life science industry prepares
for new growth
Building on the pandemic response: Coding RNA for
prophylactic and therapeutic vaccines is coming of age
Medicine at the speed of cells: What will it take for cell
therapy manufacturers to commercialize faster and
reduce turnaround times?
From growing fast to growing pains: Today's gene therapy innovators face new challenges as commercial-scale manufacturing approaches
Better, faster, cleaner: Antibody-drug conjugates take
their place among fast-growing modalities
All roads lead to drug product: Product type, regulations and new technologies are driving innovation in the production space
Embracing data and AI: Digital maturation continues despite questions about its value in manufacturing and quality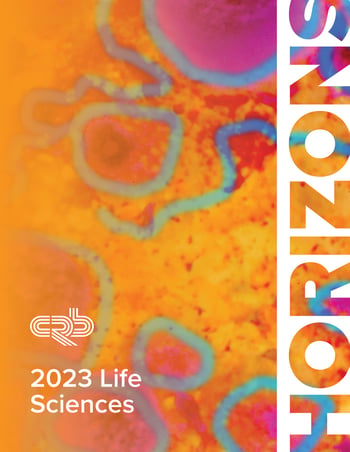 What those in the industry are saying about our Horizons reports...
"The Horizons Report was helpful and the data and analysis in the report was succinct and helped confirm that my ideas were also trends in the industry."
Director,
Business Development,
"CRB has an understanding of what the industry is doing and where it's going. They send out an annual report every year. This proves they're taking the time/effort to understand the industry's changes and challenges it faces every year. They keep current."
​
Source: ITSMA, a Momentum Group Company, 2023 Voice of the Client study
"The findings of this study of the dynamic alternative proteins sector provide both surprises and confirmation of the trends we are witnessing in the marketplace today."
Christopher Shanahan,
Research Director and Head of Agriculture & Nutrition Research,
Frost & Sullivan