CRB introduces its newest Horizons report,
exploring the alternative proteins industry in 2023 and beyond.
Take a peek inside the report below.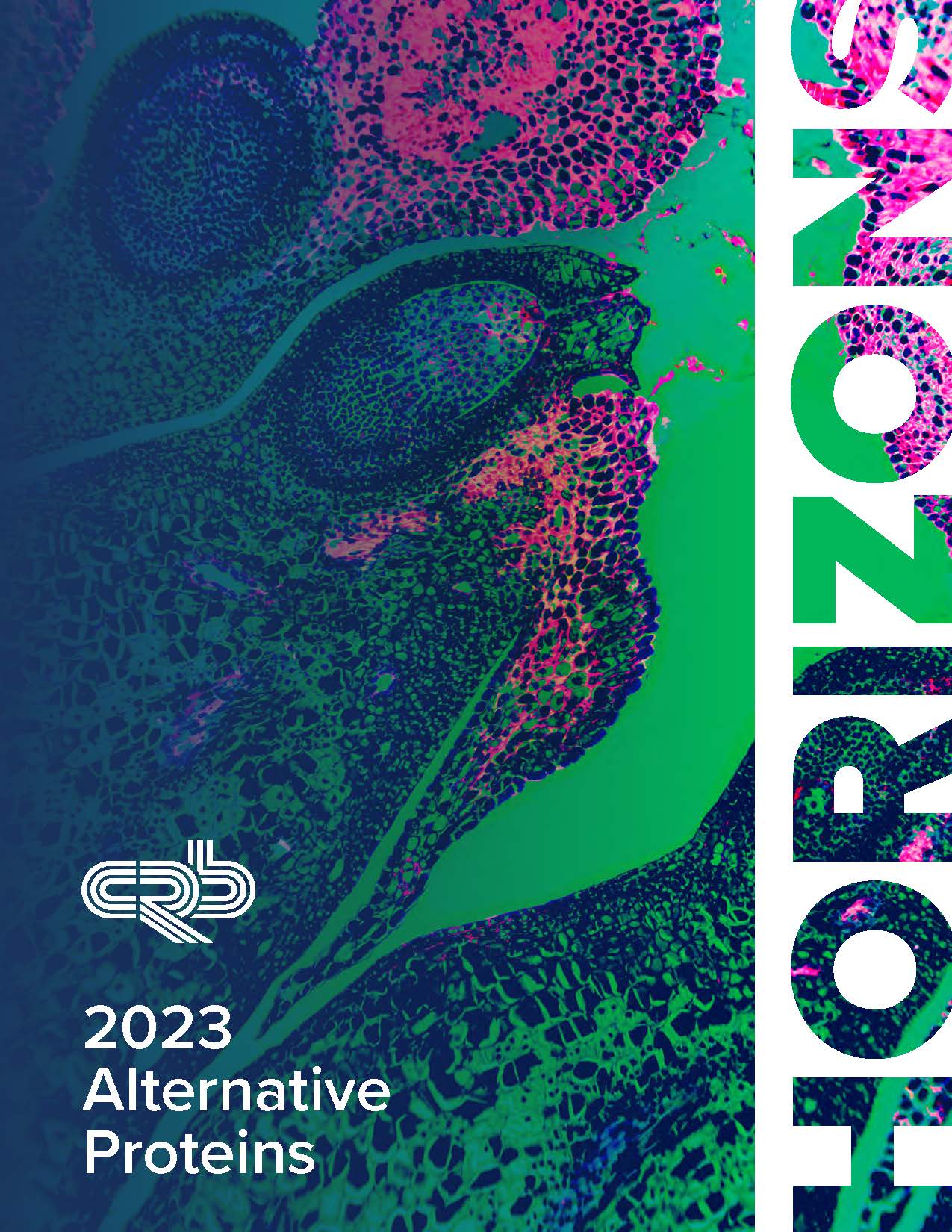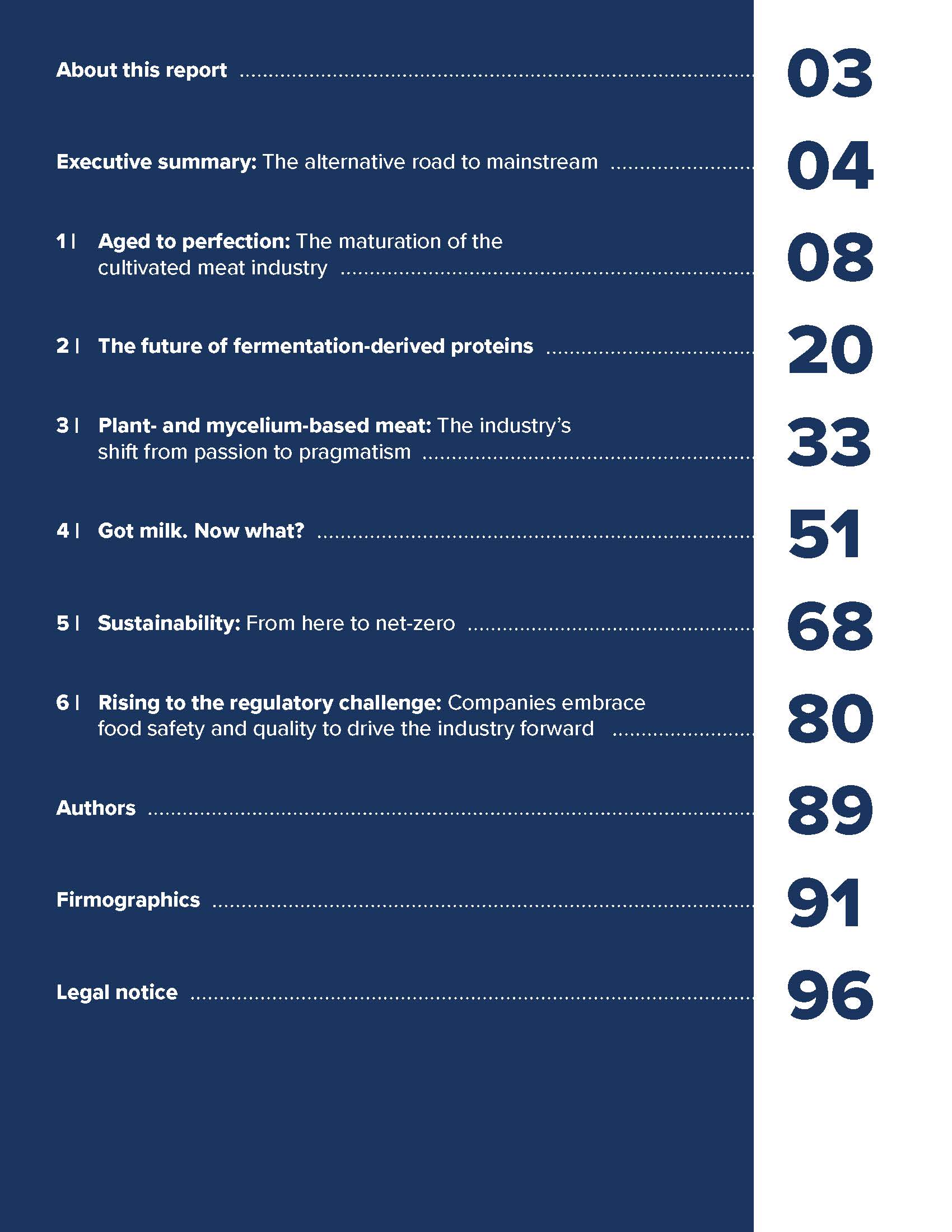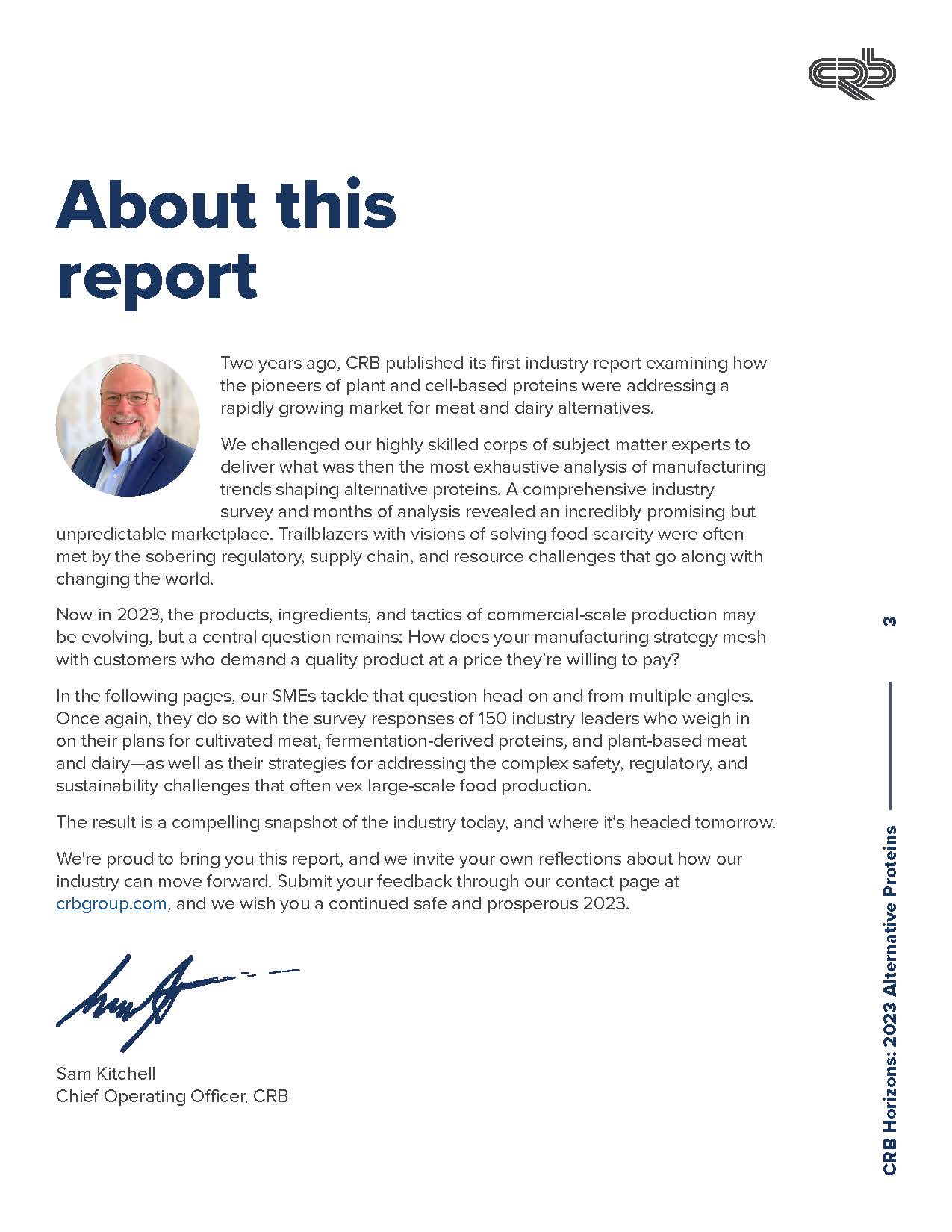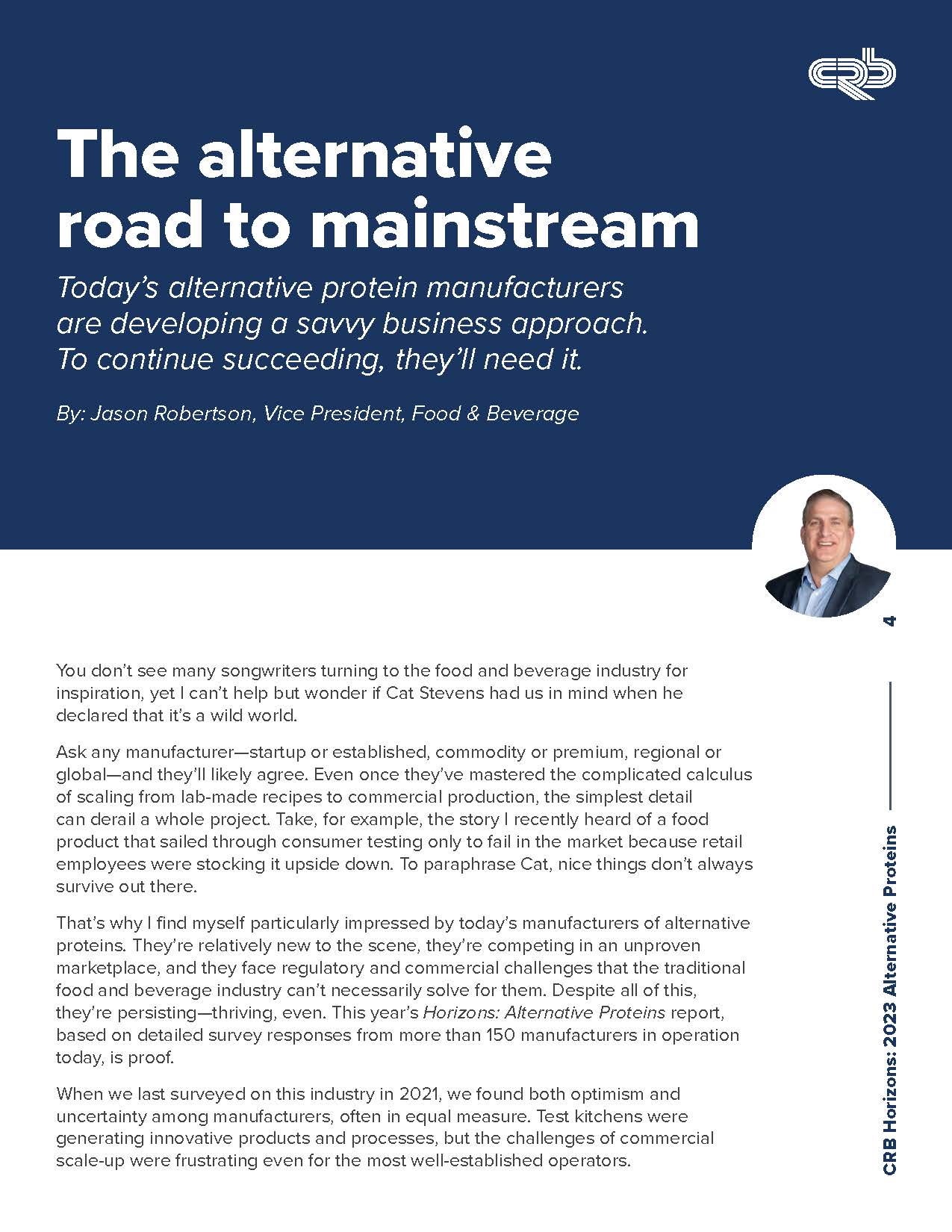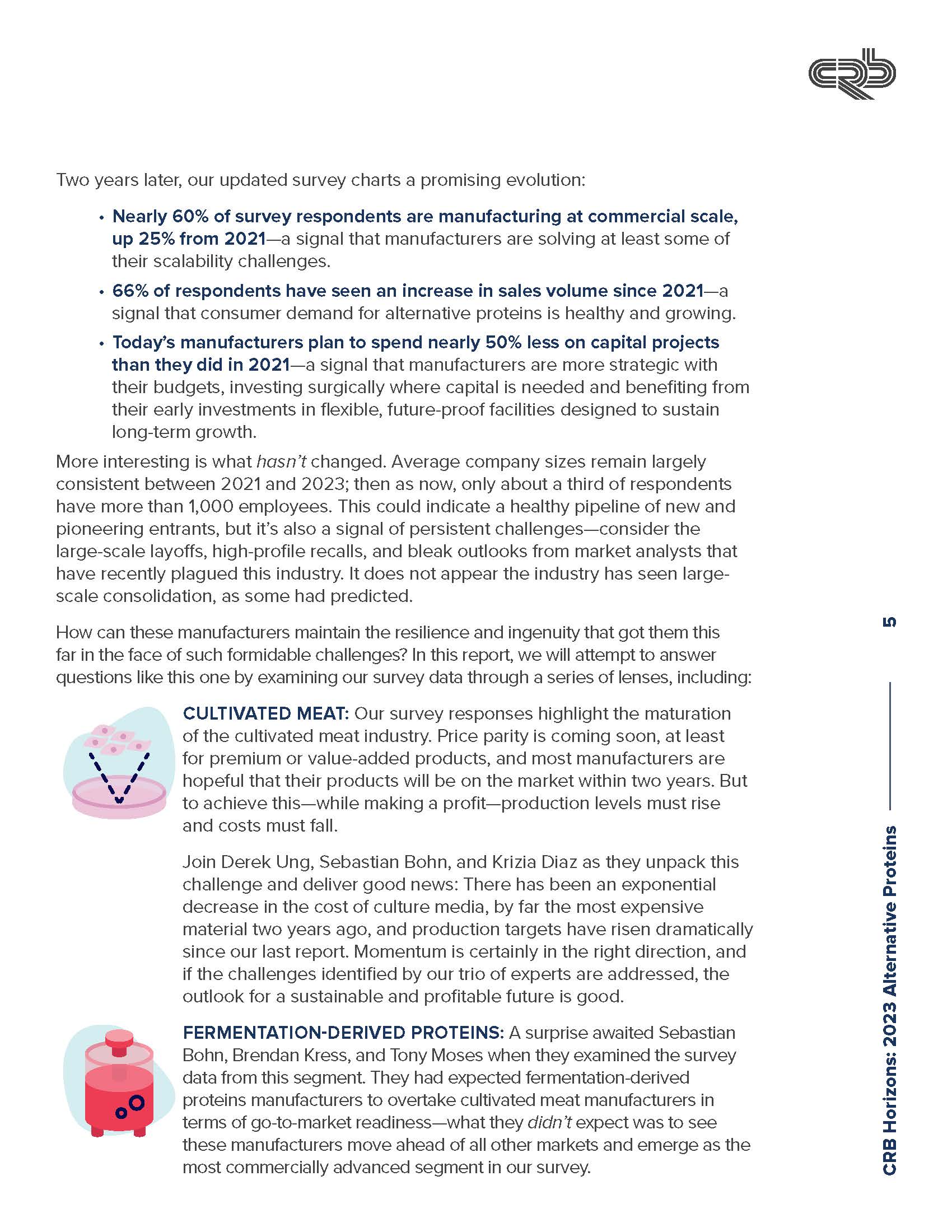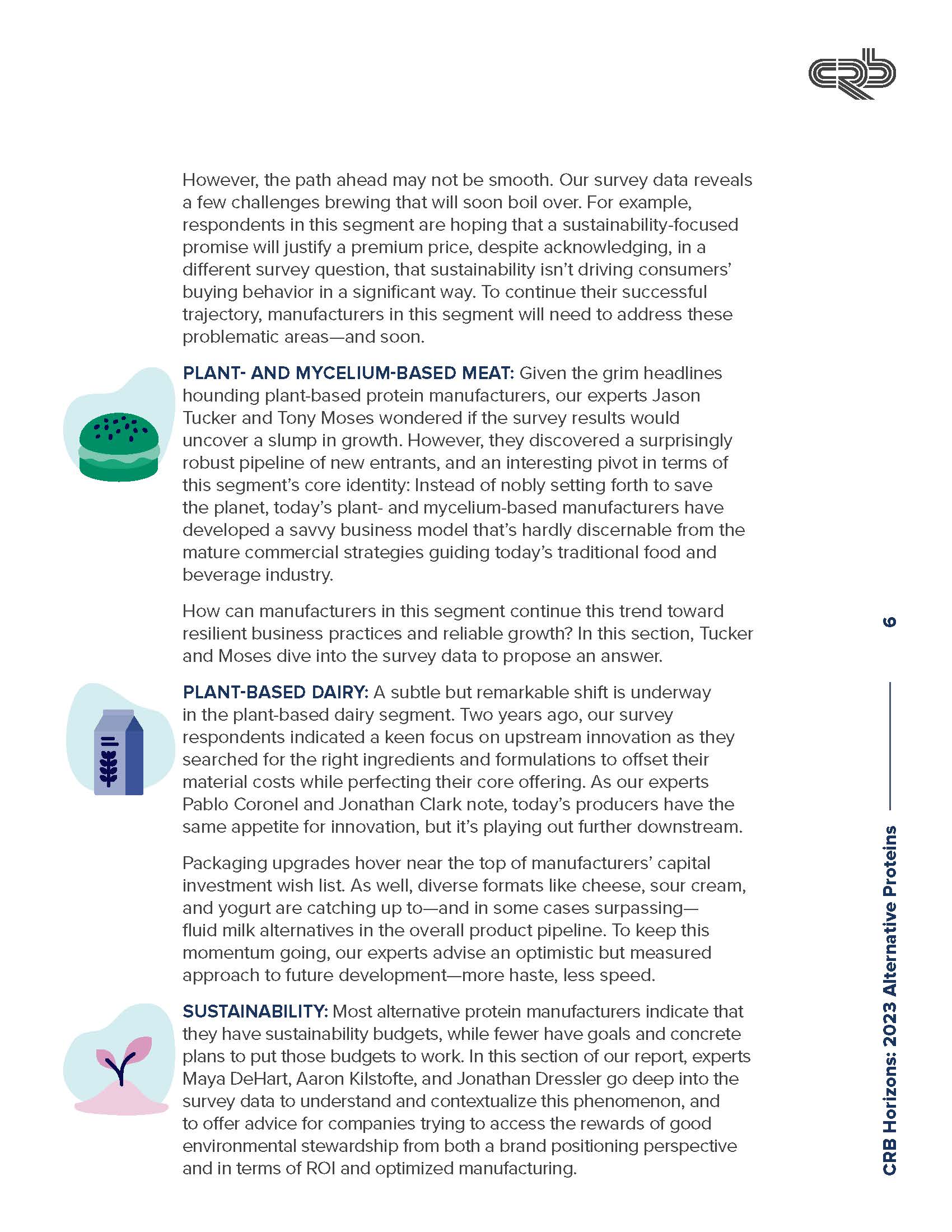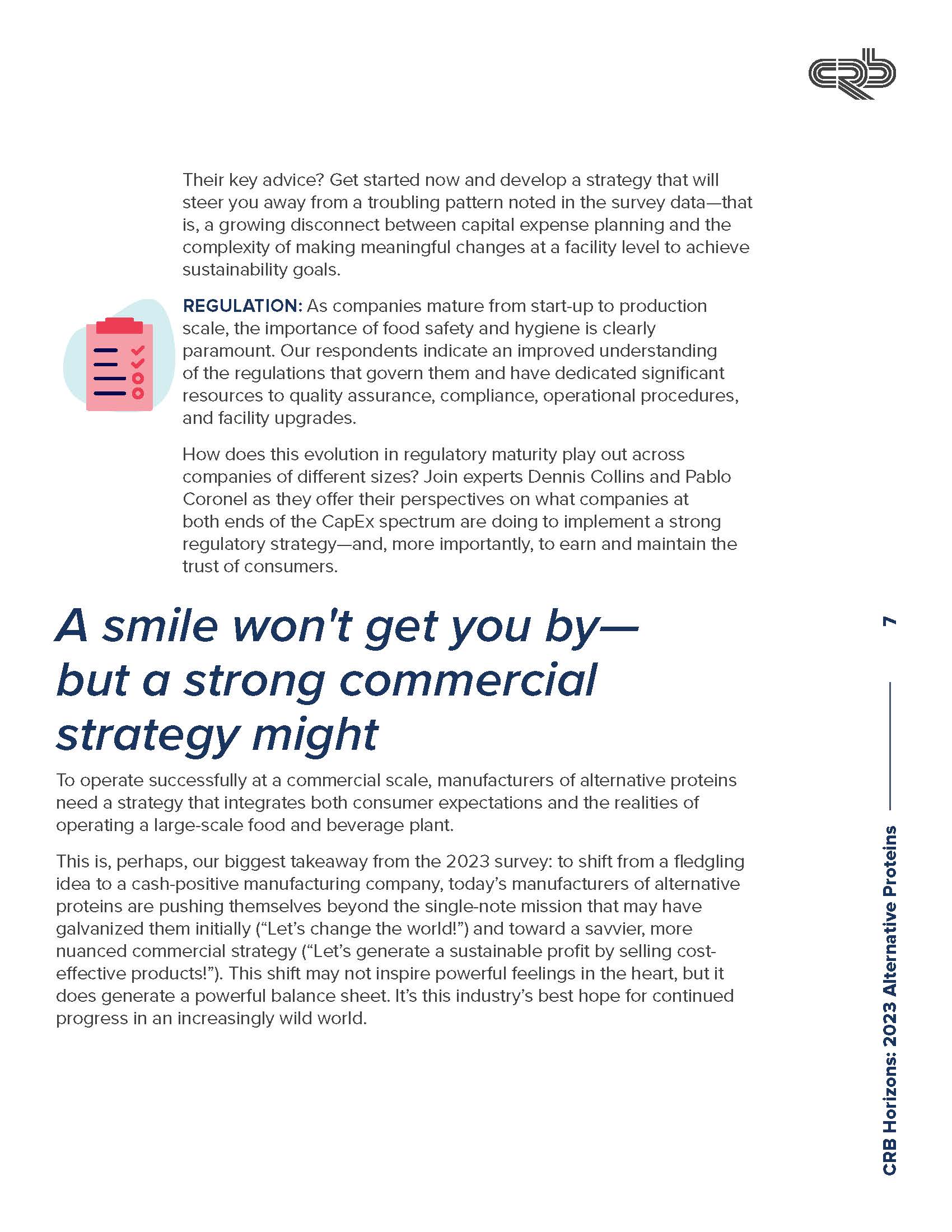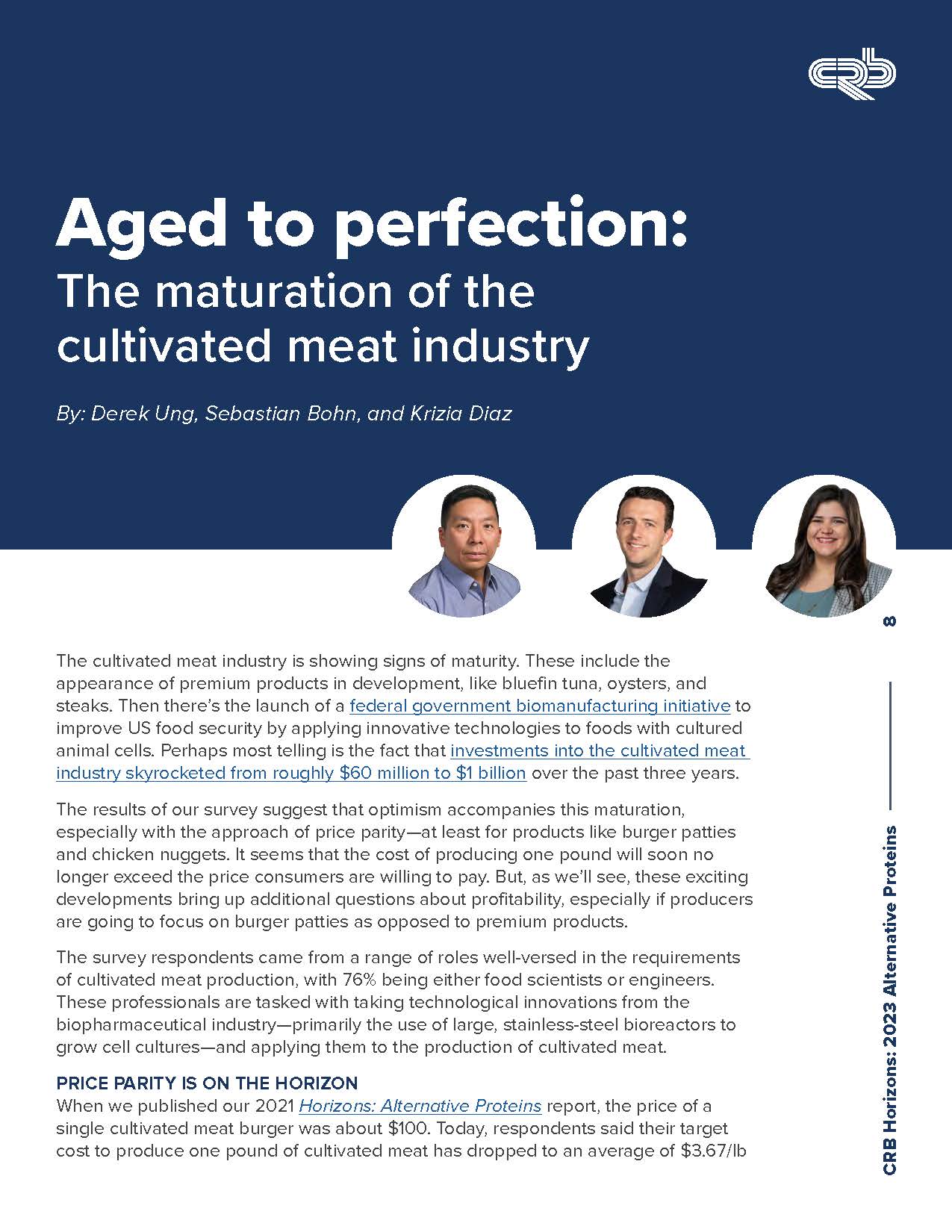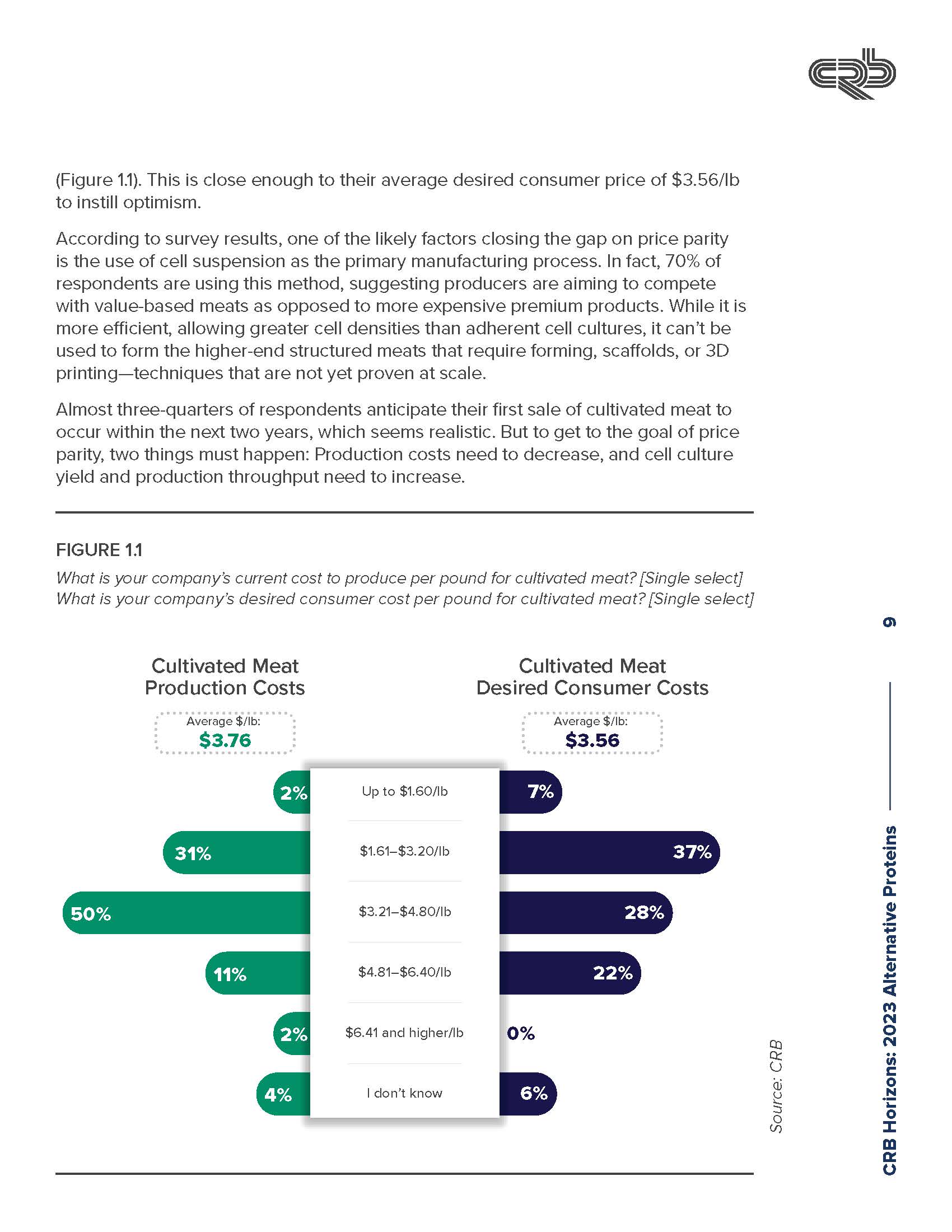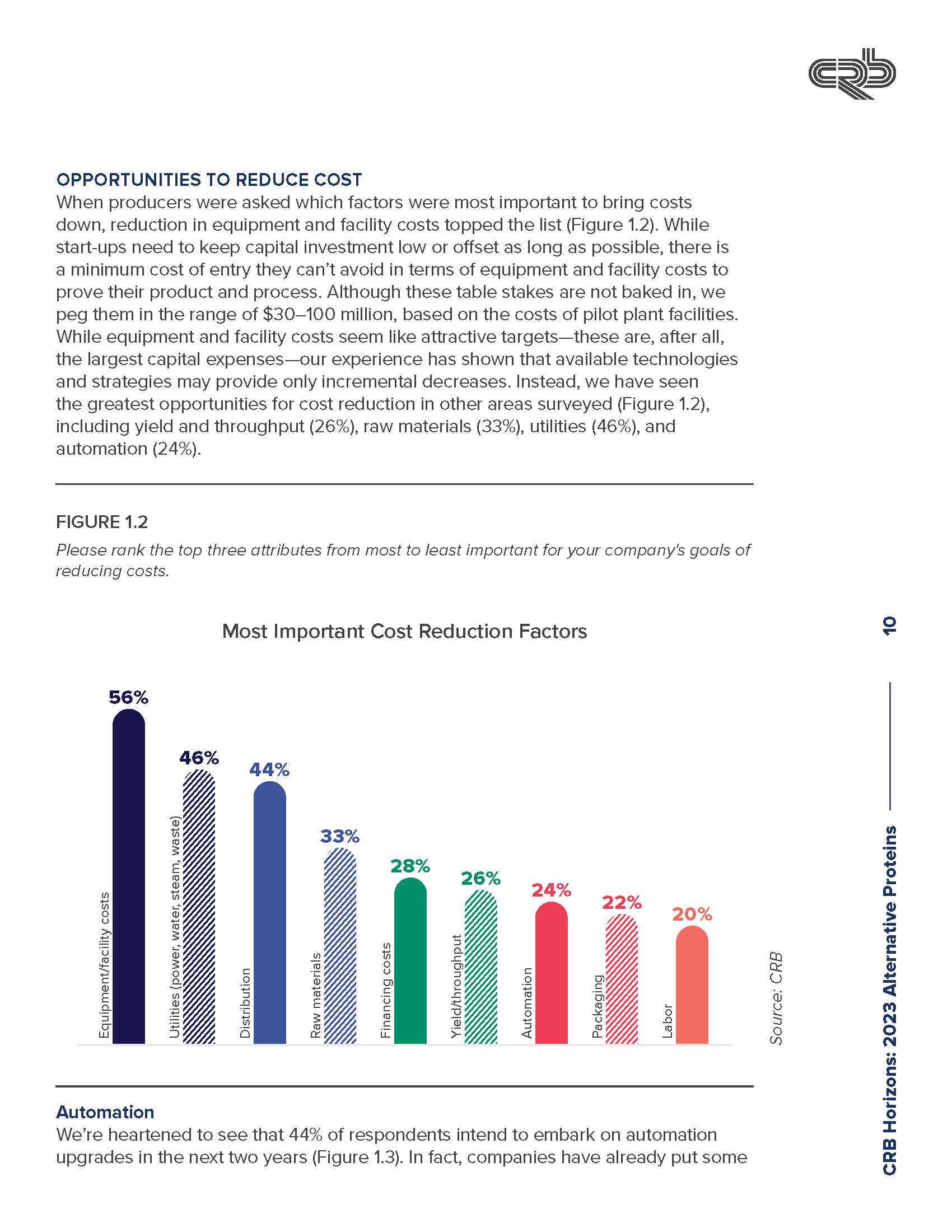 What to Expect in the Report
In 2023, the products, ingredients, and tactics of commercial-scale alternative protein production may be evolving, but a central question remains: How does your alternative protein manufacturing strategy mesh with customers who demand a quality product at a price they're willing to pay?
In our report, our SMEs tackle that question head-on and from multiple angles. Once again, they do so with the survey responses of 150 industry leaders who weigh in on their plans for cultivated meat, fermentation-derived proteins, and plant-based meat and dairy—as well as their strategies for addressing the complex safety, regulatory, and sustainability challenges that often vex large-scale food production.
The result is a compelling snapshot of the alternative proteins industry today, and where it's headed tomorrow.
Table of Contents
Executive summary: The alternative road to mainstream
Aged to perfection: The maturation of the cultivated meat industry
The future of fermentation-derived proteins
Plant- and mycelium-based meat: The industry's shift from passion to pragmatism
Got milk. Now what?
Sustainability: From here to net-zero
Rising to the regulatory challenge: Companies embrace food safety and quality to drive the industry forward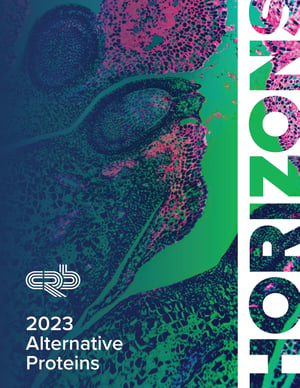 What those in the industry are saying about our Horizons reports...
"The findings of this study of the dynamic alternative proteins sector provide both surprises and confirmation of the trends we are witnessing in the marketplace today."
Christopher Shanahan,
Research Director and Head of Agriculture & Nutrition Research
Frost & Sullivan
"The Horizons reports provide feedback from food manufacturers, that not only complements consumer trends but also helps educators like myself develop valuable training programs or update our curriculum."
Research Associate Professor,
University of Nebraska-Lincoln
"The Horizons report was helpful and the data and analysis in the report was succinct and helped confirm that my ideas were also trends in the industry."
Director,
Business Development