CRB introduces its newest Horizons report, exploring the life sciences industry in 2023 and beyond.
What to Expect in the Report
This report, the fourth in our Horizons: Life Sciences series, tests this vision of improved patient access. We draw on the perspective of more than 500 small, medium and large companies operating across North America and Europe to examine each sub-market in detail, looking closely at the milestones that brought them to this moment and the trends that are shaping their future—trends that will determine how quickly the next revolution in life-changing medicine will unfold.
Our team of SMEs dive into the most impactful tools and strategies, giving today's innovators a perspective on tomorrow's opportunities—and a reason to continue sprinting for that horizon.
Once available, you will have the option to download the report in English or German.
Table of Contents
An overall perspective on the life science industry
Coding RNA technologies
Cell therapies
Gene therapies
Antibody-drug conjugates
Drug product manufacturing
Digitalization
Client spotlight: Patients as partners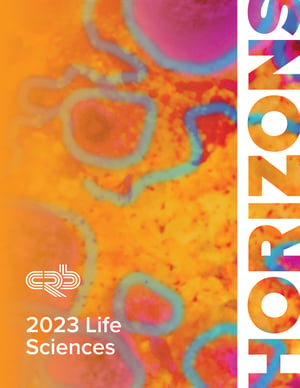 What those in the industry are saying about our Horizons reports...
"We LOVE the Horizons Report."
Director at California Biomanufacturing Center and Head of Life Sciences at CBRE
"The findings of this study of the dynamic alternative proteins sector provide both surprises and confirmation of the trends we are witnessing in the marketplace today."

Christopher Shanahan,
Research Director and Head of Agriculture & Nutrition Research,
Frost & Sullivan
"The Horizons Report was helpful and the data and analysis in the report was succinct and helped confirm that my ideas were also trends in the industry."
​
Director,
Business Development,